MozoFest 2018-SRM FOSS Meetup
by Balaji
MOZOFEST is an annual Three day Open Source Tech Fest. This year it happened at 22nd-24th March 2018 conducted by SRMKZILLA (Mozilla Campus Club).The main objective of the fest was to spread more awareness about the Mozilla Community also about the open source technologies.
These 3 days were full of Hackathons, Workshops on Rust and WebVR and the talks on various intresting topics in SRM FOSS Meetup. I gave a talk on "Opening upto Open Source". Here is the gist of my talk
This talk gives a complete overview of how to contribute to open source. It covers a various ways of contributing to open source softwares and how to involve with the open source communities. This talk also covers a quick Hands-on session on Open source technologies like Git and Github Work flow and how to start submit your first patch.
There were a different sessions going on simultaneously at the same time. The wide range of diverse topics are
Data Science
Security
Muifactor Authentication
Block Chain
Ansible Automation, etc
Participats were really enjoyed attending the different sessions on Open Source Technologies.
Some of the talks lined up for this amazing #SRMFoss meetup is below.@rustlang @aframevr @MozWebExt #privacy @webcompat @mozilla_l10n @MozillaQA pic.twitter.com/0CuK5u7Igu

— Mozilla TamilNadu (@mozillaTN) March 22, 2018
Among all the sessions One talk I enjoyed very much was "Introduction to Modern Identity" by Mehul Patel. I get to learn a lot of new stuffs on
Web Security Vulnerabilities
Multifactor Authentication
Authorization
Standard Protocols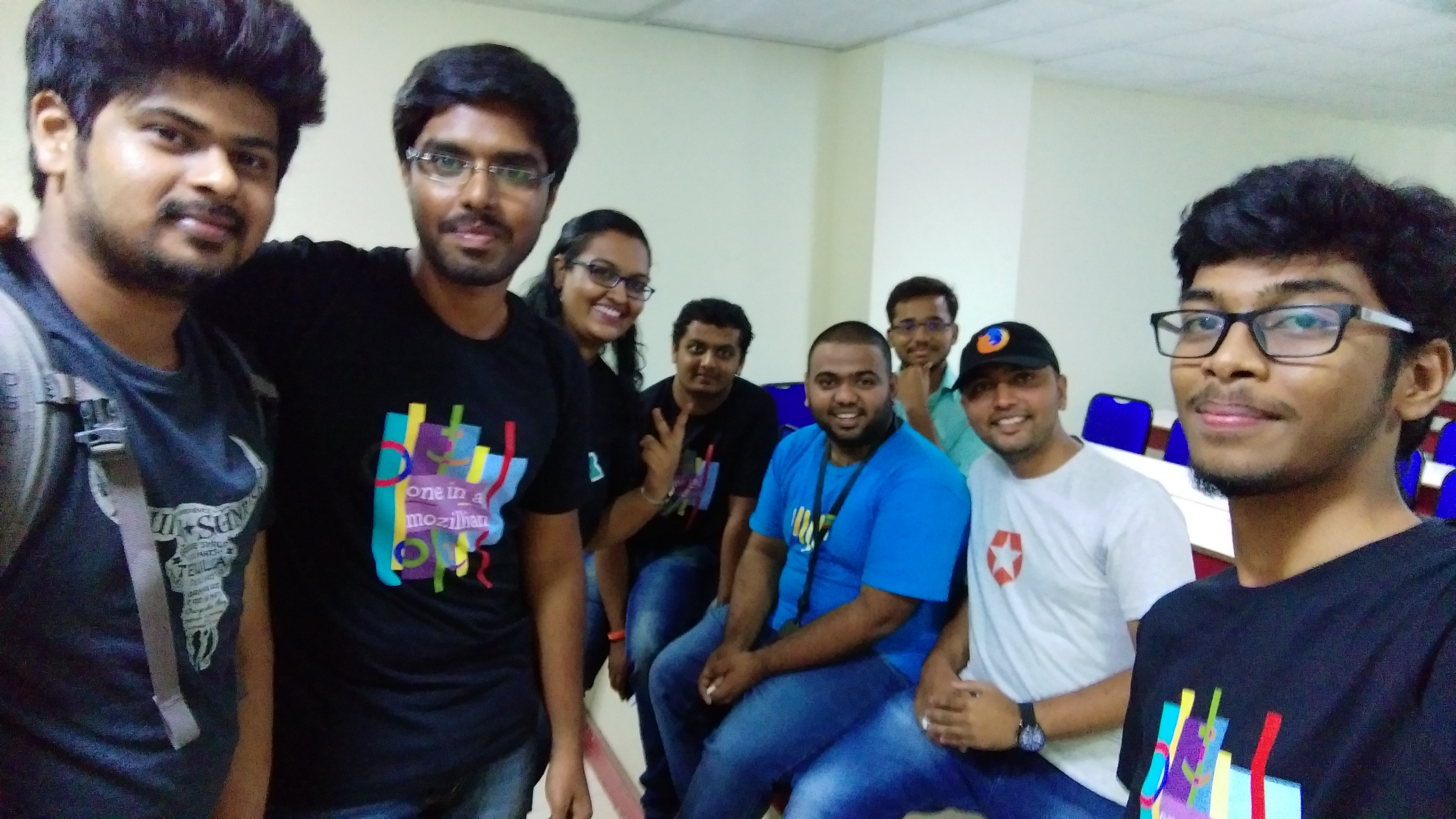 It was a great experience for me. I was happy to see Viswaprasath, Mehul patel, Dinesh, Karthikeyan, Jayesh and all the other Mozilla reps and Mozillians. I was young among all of them. So I am privileged that I got to talk and interact with those Amazing peoples also I have learnt a lot from them.